Running Start Eligibility
Eligibility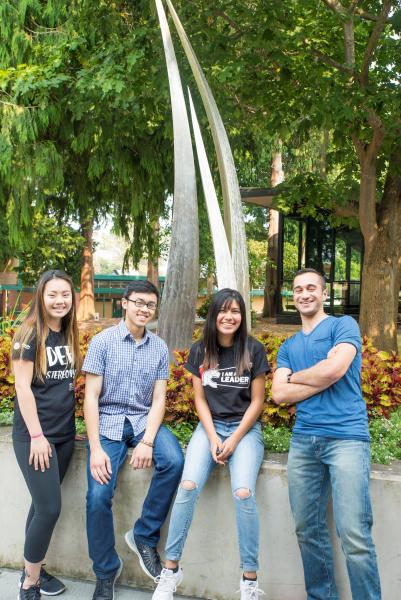 Requirements are the same for new Running Start students and Running Start transfer students from another community college.
Who can participate?
Running Start is only for high school juniors and seniors, regardless of their citizenship status, enrolled in a public high school. Fifth-year high school seniors may also participate in Running Start if they were part of the program the year before and they can only take courses required for their high school graduation. 
How do I enroll if I am a HomeSchool student?
If you are a HomeSchool student, you have to enroll in a public school district in order to be eligible for the Running Start program. Each academic quarter you will need to get a signature on your Running Start Enrollment Verification Form from the public high school you are enrolled with in order to register for college classes. HomeSchool students do not need to attend classes at the high school.
I participated in College in the High School or TechPrep. Do I need to apply again?
Continue your dual credit eligibility with Running Start! All College in the High School (CHS) and TechPrep (TP) students interested in participating in the Running Start program must submit the Running Start online application and follow the application steps. Please upload a copy of your college transcript or indicate in your Running Start application that you have taken CHS and TP courses.
What type of placement is required?
In order to be eligible for the Running Start program at Everett Community College, students must place into both Math and English. However, it does not have to be college-level placement (classes below 100 level). College-level placement into English (ENGL 101) ensures that students are academically ready to take college level courses in different academic subjects. Placement can be determined with the following documents:
Unofficial high school transcript (Math placement only)
SmarterBalanced Assessment scores
PSAT or SAT scores
ACT scores
AP or IB scores
Placement from another community college
College transcript (Running Start transfer students)
Accuplacer scores. The placement test fee is $33.70. Retakes cost $11.24.
If a high school student does not have high school test scores, then they must take the Accuplacer exam available at EvCC main campus or EvCC East County located in Monroe. Please visit www.everettcc.edu/testing for more information and hours. 
What is the minimum GPA requirement to qualify for Running Start?
The EvCC Running Start program does not have a minimum GPA requirement. Students should check with their high school GPA requirements to participate in the program.