Russell Day - Catalyst
About Russell Day   Calendar of Events    Articles    Russell Day (Northlight) Gallery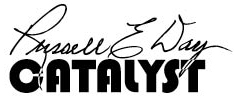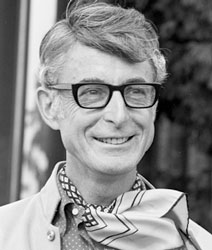 : 1. a substance that causes or accelerates a chemical reaction without itself being affected. 2. a person or thing that precipitates an event or change: 3. a person whose talk, enthusiasm, or energy causes others to be more friendly enthusiastic, or energetic.
About Russell Day
Russell was an important instructor of art at Everett Community College from the 1950's thru the 1970's. In addition he was an artistic pioneer in design particularly Jewelry and Glass. He has also been a major influence on many artists and craftspeople, including internationally known artist and photographer Chuck Close. This three month exhibit includes an invitational exhibition of artists influenced by Russell and examples and documentation of his own work and career. Lectures, events, artists reception and publication of an exhibition catalog to be announced.
Calendar of Events
Russell Day (Northlight) Gallery, Parks Student Union Building, Room 219
425-388-9036; gallery@everettcc.edu
Special Gallery Hours
8 a.m.-7 p.m. Mondays-Wednesdays; 8 a.m.-4 p.m. Thursdays and Fridays; 11 a.m.-2 p.m. Saturdays.
Campus and community reception
3-6 p.m. Jan. 24
Participating Artists
Russell E. Day, Ruth (Spurling) Allen, Joe Aiken, Dona Anderson, Max Benjamin, Beau Bossarte, Dale Carlson, Joan Cates, Chuck Causey, Virginia Causey, Chuck Close, Timothy C. Ely, R. Allen Jensen, Kent Larsen, Dean Merriman, Mike Monahan, Philip Moore, Doris Protzman, Larry Stair, Chuck Stavig, Donn Trethewey, Donald Tompkins
Articles and Publications