Meet the Faces of the East County Campus
At the East County Campus, you'll find a small group of faculty and staff members ready to help you reach your educational goals. Stop by the Lake Tye Building to say hi! We are:
Rob Prosch, Director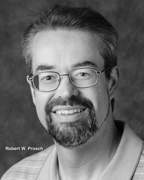 Rob joined Everett Community College in August 2012. Hired as the director of the East County Campus, Rob wasted no time becoming involved in the community and is active with many committees on campus. Through Rob's leadership and vision, the East County Campus has more than tripled in size and continues to increase course offerings and student services.
Rob earned his bachelor's degree in music from Brigham Young University and holds two master's degrees, one in music and one in education, educational administration and foundations. In March 2013, Rob was appointed by President David Beyer to serve as interim dean of the Business, North and East County Division. Rob served the college in this capacity through September 2013, while continuing to serve the East County Campus as the Director. Rob is a Washington native and lives on Whidbey Island where he is very involved with the Whidbey Island Center for the Arts. He is an accomplished performer, music teacher, conductor and director.
Heidi Weiss-Green, Full-time Math Faculty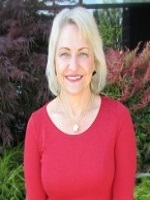 Heidi is a full-time faculty member with the Math and Science Division and has been teaching at EvCC for 20 years. Heidi earned her bachelor's and master's of science degrees at Western Washington University. A valued and respected math teacher, Heidi has served her division as faculty lead and has chaired many committees.
While in grad school, Heidi taught a math class each quarter. It was during this time that she fell in love with teaching. Each quarter, the classes Heidi is assigned to teach fill up quickly. Students value her teaching style and the time she takes to work with them.
In her spare time, Heidi likes Zumba and rock concerts, and she is crazy about animals. Heidi and her husband enjoy decorating their home for holidays and often host theme parties.
Lynne Muñoz, Full-time Business Faculty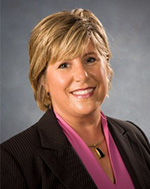 Lynne is a long-time, respected business faculty member at Everett Community College. During her tenure, Lynne has spearheaded many college grants and served on numorus committees. Lynne has also served as interim dean of the Business and Applied Technology Division.
Lynne's professional research and interests include marketing and business plans, business communication skills, small-business development and entrepreneurship.
When Lynne is not teaching, advising, guiding or serving on a campus committee, she enjoys spending time with family, walking and quiet times at the lake. Lynne and her husband, Rich, are currently grooming land to build a home on Lake Cavanaugh.
Katharine Ogle, Associate English Faculty
Meet Katharine Ogle. The East County Campus is proud to welcome Katharine as our Associate English Faculty.
Katharine earned a Bachelor of Arts degree with honors in English Literature and creative writing from the University of Virginia and Master of Fine Arts degree in Poetry from the University of Washington. She has worked as a writer-in-residence for Seattle Arts & Lectures' Writers in the Schools Program, as a teaching fellow and instructor for the University of Washington, and as a creative writing teacher for the Richard Hugo House.
Katharine enjoys poetry and is an Associate Editor at Poetry Northwest, a poetry magazine founded in 1959 and produced by EvCC students and staff.
Katharine began teaching at Everett Community College in 2013 and is the primary English Composition, Literature, and Creative Writing instructor at the college's East County Campus.
Jeff Gentry, Senior Associate History Faculty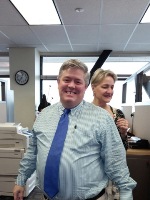 We are pleased to introduce you to our Senior Associate Faculty member, Jeff Gentry.
Jeff earned his Bachelor's degree in History from Brigham Young University, his Master's degree in History from Mississippi College and his PhD. ABD, from the University of Southern Mississippi. In addition to teaching at EvCC, Jeff teaches history at Columbia College and Naval Station Whidbey Island.
As a history buff, one of Jeff's favorite pieces of history is the creation of the United States Constitution and his studies of WWI. Whenever Jeff is able to find spare time, you may find him at the symphony, reading, listening to his favorite composer, Johann Sebastian Bach or playing racket ball.
Jeff has office hours at East County to meet with students and provide advising. Contact Jeff by email at jgentry@everettcc.edu