Youth Re-Engagement Program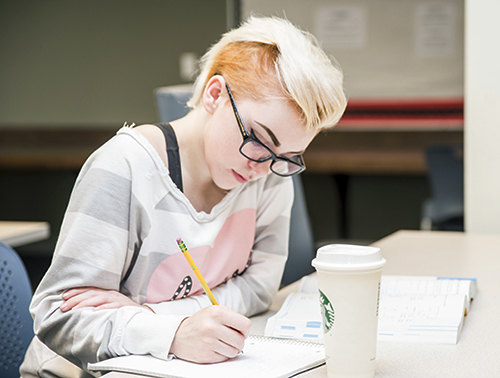 What is Youth Re-Engagement?
The  Youth Re-Engagement (U3) program provides an opportunity for youth ages 16-20, who do not have a high school diploma, to earn a diploma and a college degree for FREE.
Youth Re-Engagement is a dual-credit program which enables youth to work toward a college degree as well as a high school diploma. Our goal is to enable our future workforce to become successful in an educational setting, to learn the importance of and understand the relationship between education and the world of work. We view our program as an opportunity for youth to learn, explore, and challenge themselves, to believe in themselves, to re-engage in education. Education is the key to their future.
EvCC offers Youth Re-Engagement in partnership with Monroe Public Schools and Sea Mar Community Health Centers. The program is based on a model of other successful programs in the nation. Youth who enter the program receive the support of a case manager to help them navigate through college and become a successful college student.
Find out what U3 graduate Jasmine Chigbrow says about the program.
Who qualifies?
You must not have earned a high school diploma (a GED is okay)
You are between the ages of 16-20
You have been out of school at least 60 days (can be waived with permission from current school)
You are a Washington State resident (one year or more).
You have a comprehensive reading level of at least 8th grade or higher (on a standardized test that we will administer)
How do I enroll?
The enrollment process starts with an information meeting. At the information meeting we discuss the program in detail, answer questions and hand out the application packet to those interested in applying. You must complete the application packet and turn it in to be invited to attend an orientation assessment.
The orientation assessment is a screening process that is in place to make sure the Youth Re-Engagement program is appropriate. During the orientation assessment you will meet others who are applying for the program and hear exciting information about degree and certificate options. We will also administer a standardized test during the orientation. Once you have completed the orientation assessment you will set an appointment to meet individually with a case manager the following week to discuss your results. Students who are not eligible to enroll are referred to other programs on campus or in the community.
To schedule a meeting, call 425-259-8738.
What is the Program Design?
Those students who are accepted will complete a one-quarter foundations course of study. The foundations quarter emphasizes assessment and college survival skills, career exploration, computer literacy and basic skills review. Students must pass all four classes with a grade point average of 2.0 or better in order to continue on to another quarter. Students who successfully complete the foundations quarter may be enrolled in other classes to continue to improve their basic skills or may begin taking classes toward their education choice.
How much does it cost?
The program is FREE for students. Youth Re-Engagement pays for all tuition, fees, textbooks, and required supplies.