Best Practices Conferences

February 9, 2018 - virtual
The STAR Symposium focuses on topics related to quality initiatives and best practices (teaching, design, faculty support, etc.) for face-to-face, blended, and online courses and/or programs. Presentation tracks include:
Faculty Development and Support
Course Design and Delivery
Grading, Assessment and Feedback
Student Engagement
Technology Integration
Measuring the Impact of Best Practices
Other Innovations…

March 8-9, 2018 - Oklahoma City, Oklahoma
In 2018 the TL Conference will be offering a pre-conference institute entitled STLR Institute: Measuring Beyond-Disciplinary Learning Inside and Outside of the Classroom, which is designed to assist campus- and system-based teams in conceptualizing, implementing, tracking and assessing students' beyond-disciplinary learning, skills, and experiences during their time in college.
The institute will be led by UCO's Center for Excellence in Transformative Teaching & Learning (CETTL). The speakers and facilitators of the sessions will include faculty and staff from UCO who are building and using STLR, as well as faculty/staff from Western Carolina University (North Carolina, USA) and Massey University (New Zealand) who have adapted STLR's setup for their campuses.
By the end of the Institute, participants should be able to:
Communicate to internal and external constituencies what the STLR model process is and does, and why its value-add is compelling
Share results of successful STLR implementation at multiple institutions in illustration of adaptability to different institutional types and cultures
Implement at least two proven messaging techniques to obtain faculty buy-in
Describe multiple accrediting agencies' embrace of STLR (both institutional and programmatic accreditation)
Prepare an overview of the STLR model, process, tools, & training as adapted to one's home institution
The Institute program is ideal for institutions at various stages of work, and it addresses ambitious goals for improving retention, quality of student learning, and better assessment tracking and practices for both internal and external campus evaluation. We hope you'll join us!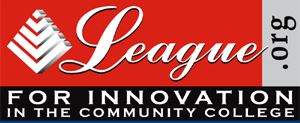 March 18-21,2018 - National Harbor, Maryland
The League for Innovation in the Community College is pleased to announce that the 2018 Innovations Conference will be held March 18-21, in National Harbor, Maryland (just 8 miles south of Washington D.C.). All conference events will take place at the Gaylord National Resort & Conference Center. This event is hosted by Prince George's Community College 
 and Baltimore City Community College. 

April 6, 2018 - Everett, Washington
Mentoring focuses on the future; the more successful our mentoring programs are, the more successful we will be as an institution. A strong institution supports both students and staff to achieve their goals. We would like to spearhead these efforts. We are proud to be disruptive innovators!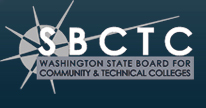 2018 dates to be announced- Spokane, Washington
Bringing together educators to broaden their understanding of teaching, relate effective practices, and exchange insights, methods and strategies that promote and support student learning.
June 1-3, 2018 - Atlanta, Georgia
This two-and-a-half-day event presents the newest thinking on improving teaching and learning. Meet and network with like-minded colleagues, and learn from innovators whose presentations showcase the proven methods and approaches that they've used with their students.
At the conference, choose from over 80 concurrent sessions (for all experience levels) that are concentrated in the following areas:
Learner-Centered Course Design
Student Engagement
Teaching Specific Types of Students
Instructional Vitality: Ways to Keep Teaching Fresh and Invigorated
New Faculty
Teaching and Learning with Technology
Grading and Feedback that Promotes Learning
Scholarship of Teaching and Learning (SoTL)
Faculty Development
October 5-7, 2018 - St. Louis, Missouri
The use of technology in higher education—it's an ever-changing and at times challenging landscape to navigate. How are you staying on top of all the latest trends and advancements and making sure they're relevant to your teaching practice?
Register today for the 2018 Magna Teaching with Technology Conference, held October 5–7 in St. Louis, Missouri, and learn the newest thinking on leveraging technology to promote improved instruction and learning.
At this two-and-a-half-day event, you'll gain the skills and confidence you need to find the right technology that supports your teaching objectives. Acquire effective strategies for using technology to connect with your students and ignite their drive to excel.

2018 dates to be announced
OpenEd17, "the annual family reunion of the open education family," offers keynote speakers, concurrent sessions, unconference time, and other social activities to help you learn, grow, connect, and recharge with friends new and old.
2018 dates to be announced
From the company that brought you The Teaching Professor Conference, the Leadership in Higher Education Conference delivers the same kind of superior programming and networking opportunities but dedicated to academic leaders. You will hear from a roster of prestigious experts and nationally recognized thought leaders. A broad mix of plenary addresses, concurrent sessions, and timely roundtable discussions leave no topic untouched. Among the conference tracks will be:
Best Practices for Deans and Department Chairs
Leadership and Management
Evaluation and Program/Department Assessment
Faculty Hiring and Development
Issues and Trends in Higher Education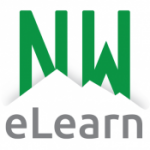 2018 dates to be announced
The NW eLearning Conference is a unique, cost-effective opportunity for faculty, administrators, instructional designers, graduate students and technologists to come together to discuss best practices, collaborations, and ideas in integrating technology into learning.
What to Expect
Two days of concurrent sessions on eLearning
Lightning round presentations
Roundtable discussions
An insightful keynote address
Excellent food and reception
Networking with colleagues from across the PNW
The NW eLearning Conference provides a forum for faculty, staff and administrators to share and discuss strategies and issues related to all aspects of eLearning, including web-enhanced and hybrid instruction. It's not just for online!
2018 dates to be announced
The Mentoring Institute's Annual Mentoring Conference features 12 keynote, plenary, and round table sessions, 3 pre-conference workshops (master sessions), 1 poster session, and over 300 individual/panel presentations. We aim to host a broad constituency, including divisions of higher education, academic researchers, educators, community leaders, administrators, non-profit partners, government agencies, and other professionals.

2019 dates to be announced - Spokane, Washington
Building Bridges is taking a break for 2018 and looks to re-launch in 2019. Further updates will be posted to the website as they are known.