Teaching & Learning Retreat 2017
EvCC goes "back to the beach" for the 15th Annual Teaching & Learning Retreat
Rosario Beach Marine Laboratory 

February 17-18, 2017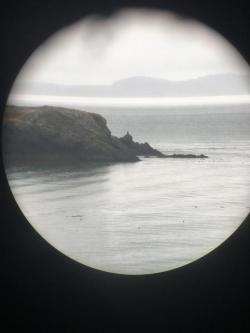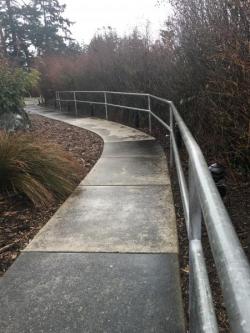 Retreat Schedule! 

Retreat Video 
Presentations
Brett Kuwada - Cultural Humility, Empathy, & Compassion 


Come hear about a new way to have deeper, and more meaningful connections with the people around you.
Derek Jorgenson - Attendance Questions:  So Much More than Roll Call 


Starting your class with an attendance question is a simple and effective method for increasing participation, developing community, and getting to know your students better.  Whether you prefer a three minute process or want to spark a lengthy discussion, attendance questions can be the perfect tool.
Peg Balachowski – Making Time 


What does it mean to take time to think? And if you make time to think, are you being selfish, are you being mindful, or just taking care of yourself?
Jeanne Leader – Book + Brain = Change 


Research has shown that reading fiction has the potential to change how we see ourselves and understand others. This session will explore developmental stages and the transformative power of books. A quick exploration of how reading can affect your point of view. 
Tara Murphy - Renovate your Course Design


Want to take your Canvas Course from drab to fab? Want to add new elements and technology to your Canvas course to increase student engagement? Come and join me for a packed full 30 minutes of information. I will introduce elements that can be added to your Canvas Home page for a clean, clear and clutter free appearance. You will learn how to create interactive video presentation, spice up your discussion boards and create interactive pictures for review or to introduce a new subject. These can be embedded into your Canvas to help with the fluidity of your course and increase student engagement. 
Nancy Jones – Perceptions, Perspectives, and Failure 

What if I told you the way you think about yourself could change the way you think about failure? 
What if I told you the way you think about failure could change the way you think about others?
Step outside the box and into a world where failure is totally an option. 
Anne Brackett and Kristine Washburn – Creating a Definition of Equity


Guided Pathways work is meant to "eliminate equity gaps", but there is not a universal definition for equity, especially when it comes to higher education. This gives us the opportunity to define this word for ourselves and for our work at EvCC. In this hour I will introduce why we need equity (not just diversity as we have been taught to think about it) and we will work together to create a definition of equity that through Guided Pathways will encourage our institution to completely rethink how we work towards our mission.
Jed Serven – Growth Mindset PowerPoint 

 Article 


Is there a way to address the gender achievement gap (where women on average are outperformed by white men) in a introductory physics college course)? I will be discussing a study testing the effectiveness of a psychological intervention, called growth mindset, and share the results from work done in our department.
Hal Wershow – Field-based Courses: How do we successfully run them? 

If you have taken or led a field-based course, you know first-hand about the learning, camaraderie, and connection to the landscape.  However, most students have never experienced this and might be put off by the added expense and unusual class times. How do we let students know that such courses might be a remarkably rewarding use of their precious time and money?  I would like to host a round-table discussion, soliciting ideas and experiences of all participants, and develop an action list of strategies for success.
Dale Lerback, Steve Tuggle, Shay Mohn – Answering the Call 


The Aviation team is proud to offer a presentation detailing our efforts in responding to the needs of our Puget Sound business partners within the multi-faceted field of aviation maintenance. Our initiatives to meet these needs, such as enrollment expansion, Avionics certification, industrial painting, and a short-term certificate for current industry and military aviation technicians as well as why we "answered the call" to teach at Everett Community College will be discussed.
John Melson – How We Learn
What are the most important factors affecting how we learn? This interactive session will reveal a simple but surprising conclusion about how learning occurs, with practical applications both for teaching and for supporting students in developing effective study strategies.
Teresa Jones- Navigating the Library for College Success 


Find out what's happening in the library! The library offers approximately 60 information literacy sessions each quarter with 900 students attending. About one-third of these sessions are offered to students enrolled in College Success 101. COLL 101 students attend a 50 minute orientation to library resources, services, and policies. Please join us for an overview of the College Success 101 library orientation. 
We will also consider:
What is information literacy?
What can the library do for you? 
How can the library and our campus partners provide a foundation for students living and working in the information age?