The New Leadership™ Institute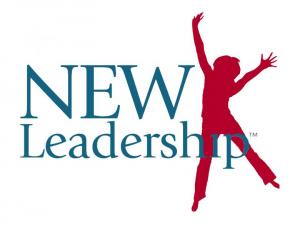 The NEW Leadership™ Institute is a non-partisan program in which women students will meet women leaders, learn about women in American politics, and develop and practice leadership skills through panel discussions, workshops, and hands-on projects.
The New Leadership™ Institute presented by Everett Community College and the Center for American Women and Politics (CAWP). NEW Leadership™ is a program developed by CAWP at Rutgers to educate, empower, and encourage college women to become politically active and to take on leadership roles. We are excited that Everett Community College was selected to host a one-day intensive NEW Leadership™ Institute on Friday, February 23, 2018.
The Campus NEW Leadership™ curriculum seeks to:
Inform students about women's historical and contemporary contributions to American politics.
Inspire new leaders by connecting students with compelling, local women leaders who make a difference in the public sphere.
Encourage students to respectfully discuss of issues of diversity and the challenges of leadership in a diverse society.
Empower college women by introducing them to the tools and resources they need to understand and develop their own leadership potential.
No Cost to Students!
The New Leadership™ Institute is supported by a grant from The Women's Funding Alliance that covers program costs. Food and all materials are provided.
Commitment  
NEW Leadership™ participants are expected to attend all institute sessions. Accepted students must confirm their intention to attend and agree to these requirements.
Eligibility
The New Leadership™ Institute is open to women students enrolled at Everett Community College for the 2017-2018 academic year. EvCC is committed to including women from diverse socioeconomic, ethnic, and racial backgrounds in the NEW Leadership™ program. We strongly encourage women of color, nontraditional college women, and students majoring in any field to apply.
Date and Location
Friday, February 23, 2018, 8am-6pm
Everett Community College, Henry M. Jackson Center, Senate Room
Applications
Applications are due by 4pm Friday, January 26, 2018 - Application