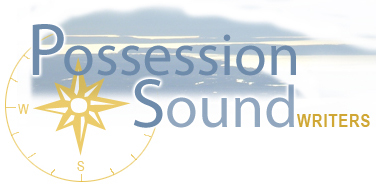 Winter Quarter 2015
Possession Sound Writers presents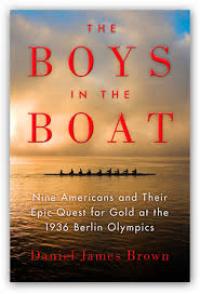 The Boys in the Boat
with Judy Rantz Willman
Tuesday, February 10, 12:30 - 1:30 pm
Jackson Conference Center
Wilderness Room
Free and open to the public
thanks to the generous sponsorship of
The Everett Community College Foundation
We are pleased to present a talk and visual presentation by Judy Rantz Willman, daughter of Joe Rantz, the central character in Daniel James Brown's runaway nonfiction bestseller The Boys in the Boat. If you've read the book, you won't want to miss this opportunity to meet and hear from the people involved, first hand. If you haven't read the book yet, come see what you're missing, and experience living history with a local flavor. Joe Rantz spent his last years in Snohomish county, and his daughter still lives in the area.
Says David Laskin, award-winning author of The Family: "I really can't rave enough about this book. Daniel James Brown has not only captured the hearts and souls of the University of Washington rowers who raced in the 1936 Olympics, he has conjured up an era of history. Brown's evocation of Seattle in the Depression years is dazzling, his limning of character, especially the hardscrabble hero Joe Rantz, is novelistic, his narration of the boat races and the sinister-exalted atmosphere of Berlin in 1936 is cinematic. I read the last fifty pages with white knuckles, and the last twenty-five with tears in my eyes. History, sports, human interest, weather, suspense, design, physics, oppression and inspiration – The Boys in the Boat has it all and Brown does full justice to his terrific material. This is Chariots of Fire with oars."
Says Kevin Craft, Written Arts Program Director at Everett Community College: "This is easily one of the best books I read last year. It has all the elements of fiction--brilliant characters, historical settings, unbelievable adversity-- except that it actually happened. I taught from this book in my Creative Nonfictin class, and my students loved it. From it they learned that character isn't something invented-- it's something researched and developed in gritty detail. The Boys in the Boat is every inch a fascinating ride."
Please be sure to visit the LibGuide feature on The Boys in the Boat on the EvCC Reads web page.  For more information about the event, contact:
Kevin Craft
English Faculty
Written Arts Program Coordinator
kcraft@everettcc.edu
425-388-9395
Fall Quarter 2014
Possession Sound Writers presents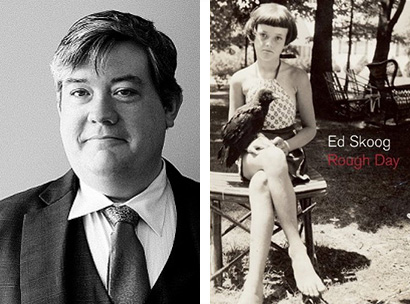 Ed Skoog
reading from his Washington State Book Award-winning poetry collection
Rough Day
Monday, November 17, 1 pm - 2 pm
Jackson Wilderness Auditorium
reception and booksigning to follow
free and open to the public
Listen to some fine poetry and celebrate the well-deserved honor that EvCC English Faculty member and all around swell guy Ed Skoog received courtesy of the Washington State Book Award in Poetry.
Ed Skoog was born in Topeka, Kansas in 1971. He is the author of two collections of poetry, Mister Skylight and Rough Day, both published by Copper Canyon Press. Rough Day is the 2014 winner of a Washington State Book Award.
He is an English Instructor at EvCC. He has also worked at the New Orleans Museum of Art and the New Orleans Center for Creative Arts, Tulane University, the New Orleans Center for Creative Arts, and the University of Montana. He has received fellowships from the Bread Loaf Writers' Conference, Lannan Foundation, Richard Hugo House, and the Jenny McKean Moore Writer in Washington Fellowship at George Washington University.
For more info contact:
Kevin Craft
Written Arts Program Coordinator
kcraft@everettcc.edu
425-388-9395