Manufacturing Pre-Employment I-BEST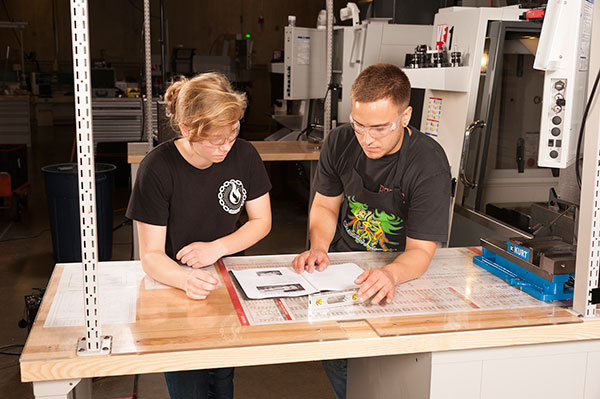 Offerend Summer 2018.
Learn trade-specific skills training while earning college credit. Extra support in the shop is provided by the I-BEST instructor for students working on English Language Acquisition and/or Adult Basic Education skills. This one-quarter program prepares students for entry-level positions in assembly and fabrication jobs; students who successfully complete the course earn the Manufacturing Pre-Employment Certificate.
 
Program includes:
Core workplace skills
OSHA 30 Safety Certification
Project-based technical skills
Introduction to manufacturing fields
Job readiness and job finding skills
Adult Basic Education Math
English Language Acquisition (ELA)
Program highlights
Connections with local manufacturing companies
Career pathway to advanced manufacturing fields
Check out the Advanced Manufacturing department site.
For more information call Dustin Levesque at 425-388-9159 or email ibest@everettcc.edu