PSW Reading Series Archives 2012-2013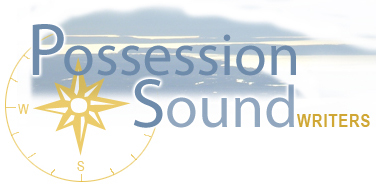 Spring Quarter 2013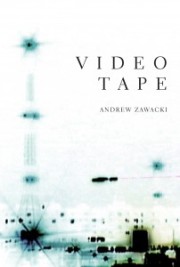 Poetry, Lies, & Videotape
with Kevin Craft & Andrew Zawacki
Wednesday, May 1, 2013
Reading 12:30 pm – 1:20 pm
Russell Day Art Gallery
(limited seating)
Lecture/Discussion: The New Imagism: Poetry in the Digital Age
Gray Wolf Hall 384
1:30 pm  – 2:30 pm
Imagery has always been an important part of poetry, but with the advent of photography, and the explosion of digital media, how does a poor poem compete? Imitation, co-opting, ekphrastic rapture-- these are only a few of the means featured in Zawacki's work, and in the forthcoming special spring issue of Poetry Northwest, The Photography Issue, due out in May. Poetry and video coalesce with cosmic implications in the Russell Day Gallery on Wednesday, May 1st, 12:30 pm (limited seating-- mostly standing room--due to the nature of the display). The talk continues with slides and discussion in GWH 384. Both events are free and open to classes and to the public. Co-sponsored by The Writing Club.
Andrew Zawacki is the author of four poetry books—Videotape (Counterpath), Petals of Zero Petals of One (Talisman House), Anabranch (Wesleyan), and By Reason of Breakings (Georgia). His work investigates the intersections of poetry, photography, videography, and digital technologies. He is the co-editor of VERSE and he teaches at the University of Georgia. Kevin Craft is the Coordinator of the Written Arts Program at Everett Community College, and the Editor of Poetry Northwest.
Fall Quarter 2012
Poetry Northwest Holiday Social & Community Poetry Reading
Thursday, December 6, 2012
5-7 pm
Under the Red Umbrella, 1502 Rucker Avenue, Everett, WA
Poetry readings from a variety of readers
Robert Bertoldi on acoustic guitar
Food, beer, and wine available for purchase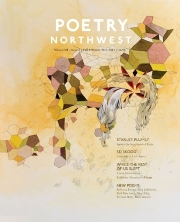 Poetry NW hosts its annual Holiday Social and Community Poetry Reading on Thursday, December 6, 5-7 pm, at Under the Red Umbrella. The event is free and open to the general public. The reading includes several poets featured in the new issue of Poetry NW, and also poetry lovers and other members of the community reading a favorite poem, on the model of Robert Pinsky's Favorite Poem Project. If you'd like to participate, or for more information, please contact: Kevin Craft, kcraft@everettcc.edu, 425-388-9395. The event also features live acoustic guitar music by Robert Bertoldi, whose bluesy singer-songwriter performances have attracted audiences around the northwest. There will also be an epic raffle inspired by the poems in the fall issue of Poetry NW. Under the Red Umbrella serves food, beer, and wine. All told, that's music, poetry, food and drink, holiday cheer, and a chance to meet fellow friends of the written arts. Hope to see you Thursday, December 6, poems in hand!
Plume & Sparrow
A reading with Washington State Poet Laureate Kathleen Flenniken
and EvCC Poet and Professor Bethany Reid
Monday, November 5, 2012, 1-2pm
Jackson Center 101, Everett Community College
Please join us for this special event to hear two poets intimately connected to the history of Washington state read from their new, prizewinning books. Classes are welcome. Free and open to the general public. Many thanks to our sponsors -- Humanities Washington Poet Laureate Program, and the Everett Community College Foundation.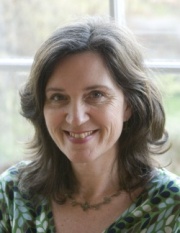 Kathleen Flenniken is the 2012-2014 Washington State Poet Laureate. Her first book, Famous (University of Nebraska, 2006), won the Prairie Schooner Book Prize in Poetry and was named a Notable Book by the American Library Association and a finalist for the Washington State Book Award. Her second collection, Plume, selected by Linda Bierds for the Pacific Northwest Poetry Series, was published in Spring 2012 by University of Washington Press. Her poems have appeared in The Iowa Review, Prairie Schooner, Poetry, The Writer's Almanac, Poetry Daily, American Life in Poetry, and many other journals and anthologies.
Flenniken's honors include fellowships from the National Endowment for the Arts, Artist Trust, and a Pushcart Prize. She teaches poetry through Seattle's Writers in the Schools program, Jack Straw, and other arts agencies. Flenniken is a co-editor and president of Floating Bridge Press, a non-profit press dedicated to publishing Washington State poets, and president of the board at Jack Straw. As poet laureate, she edits The Far Field, a blog representing the work of a wide variety of Washington state poets. Visit http://kathleenflenniken.com/blog/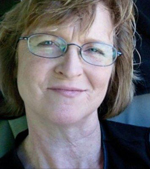 Bethany Reid is the author of Sparrow, winner of the 2012 Gell Poetry Prize from Writers and Books. She has also published a poetry chapbook, The Coyotes and My Mom (Bellowing Ark Press). Her poem "The Apple Orchard" was the 2011 winner of the Lois Cranston Memorial Prize from Calyx: A Journal of Art and Literature by Women. Her poems have appeared in numerous journals, including Bellingham Review, Willow Springs, Prairie Schooner, The Sun, Cairn, Hayden's Ferry Review, Santa Clara Review, Blackbird, Superstition Review, Crab Creek Review, Stringtown, and Crosscurrents. She teaches American Literature and Creative Writing at Everett Community College, and lives near Seattle with her husband and their three daughters. She blogs at awritersalchemy.blogspot.com.
Vis-à-Vis Society
Wednesday, October 24, 2012
7 pm
Everett Music Hall, 1402 S.E. Everett Mall Way, Everett, WA
The Snohomish County Arts Commission will present the Vis-à-Vis Society in this free presentation. Gathering data from audiences using original poem-surveys, the Vis-à-Vis Society presents its findings in humorous and informative multimedia performances, which include song, dance and live graphs. The Vis-à-Vis Society features Drs. Ink and Owning (aka Sierra Nelson and Rachel Kessler, of the literary performance group The Typing Explosion). Using a core practice of interactive performances by gathering data from live audiences, the Vis-à-Vis Society tenderly takes the poetic pulse of every audience it meets to create a live, participatory poetry experience that cannot be duplicated.
  
For more information, contact Wendy Becker, Cultural and Economic Development officer at wendy.becker@snoco.org