PSW Reading Series Archives 2015-2016
Spring 2016
LUNCH POEMS with RICK BAROT
Thursday, April 28
12:30 - 1:30 pm
Russell Day Gallery
FREE and OPEN to the general public
Rick Barot was born in the Philippines, grew up in the San Francisco Bay Area, and received his MFA from the The Writers' Workshop at the University of Iowa. He is the author of The Darker Fall, Want and the PEN award-winning Chord. He lives in Tacoma and directs The Rainier Writing Workshop, the low-residency MFA program at Pacific Lutheran University.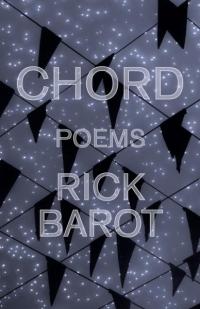 About Chord, Publishers Weekly writes, in a starred review: "At his best, Barot seamlessly weaves history, image, and etymology in ways that offer the reader new eyes to see language and the world it describes.... Barot's poems transfix and transform through his remarkable ability to pack and unpack narratives within the space of an image."
Barot is a poet of casual profundity and surprising grace. Take a break from your busy work day to hear some amazing poems from one of the region's emerging masters, and celebrate National Poetry Month in style.
Possession Sound Writers hosts poets and writers every quarter at EvCC and in the greater Everett area. The "Lunch Poems" series is sponsored by the Everett Community College Foundation. We are grateful for their ongoing support.
Fall 2015
LUNCH POEMS with MARY SZYBIST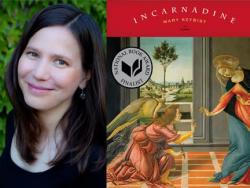 September 30, 2015, Wednesday
Russell Day Gallery, Parks Student Union
12:30 - 1:30 pm
Exciting news! This year Possession Sound Writers inaugurates a NEW SERIES called "Lunch Poems," named for the great book (circa 1955) by Frank O'Hara where he roamed NYC during his lunch hour, writing poems. The resulting book was engaging and conversational-- like a friendly lunch time chat and a daydream combined. Who doesn't want to daydream a little during the workday?
Now's your chance! We'll be featuring poets (and other writers) in short, conversational settings throughout the year, mainly in the Russell Day Gallery, during-- you guessed it-- lunch time. Feel free to come for the whole hour, or simply drop in to hear a poem or two and recharge your imaginative energies. Readings are always FREE and OPEN to the general public, too. This Humanities Alliance event is co-sponsored by Seattle Arts & Lectures, and, as always, made possible by a generous grant from our very own EVERETT COMMUNITY COLLEGE FOUNDATION.
Our first reader of the Lunch Poems Series is the great Portland poet Mary Szybist, whose second book, Incarnadine, won a National Book Award in 2013. Mary visits us next week-- on Wednesday, 9/30, 12:30 - 1:30 pm. More details below. Hope to see you!