PSW Reading Series Archives 2013-2014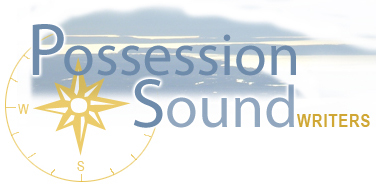 Spring Quarter 2014
Possession Sound Writers presents
Sierra Nelson & Adam Summers
Cleared: Marine Science, Poetry, & the Art of Science Photography
Wednesday, May 21, 1 – 2 pm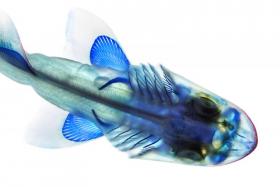 ORCA Laboratory
Everett Community College
Port of Everett Waterfront Center
1205 Craftsman Way, Suite 203
Everett, WA 98201
Phone: 425-267-0156
Recently featured at the Seattle Aquarium, Adam Summers' stunning photographs of the inner life of fish were accompanied by the evocative, marine science-inspired poetry of Sierra Nelson. Both presenters will be on hand to discuss the intersections of poetry, art, and science, and share their images and findings. Sierra Nelson is a poet, teacher, performer, collaborator, & armchair aquanaut. Founder of the Cephalopod Appreciation Society, her poetic interest include a deep love of marine science. Recent books include a lyrical choose-your-own-adventure collaboration with visual artist Loren Erdrich, titled I Take Back the Sponge Cake (Rose Metal Press, 2012), and the chapbook In Case of Loss (Toadlily Press, 2012). She is the most recent winner of the Carolyn Kizer Prize from Poetry Northwest.
Adam Summers is Associate Professor of Biology at the University of Washington's School of Aquatic& Fishery Sciences and Associate Director of the UW's Friday Harbor Laboratories on San Juan Island. He has many collaborative projects on a variety of vertebrate taxa, including reptiles, amphibians, bony fishes, and cartilaginous fishes. His main research program is in understanding the effects of material properties on the form and function of organisms.
Seattle Aquarium exhibit: http://www.seattleaquarium.org/exhibit/art-show
Sierra Nelson: http://www.poetrynw.org/sierra-nelson-the-first-photograph/
Adam Summers: http://faculty.washington.edu/fishguy/People/Adam-Summers-Bio.html
Free and open to the public
Made possible by the generosity of The Everett Community College Foundation and the Everett Cultural Arts Commission. For more information contact Kevin Craft / Possession Sound Writers / 425-388-9395 or visit the PSW page
Fall Quarter 2013
Possession Sound Writers presents
Langdon Cook
forager and food writer
bestselling author of
The Mushroom Hunters
Monday, October 21, 1 - 2 pm
Jackson Wilderness Room
Free. Open to the General Public.
Kick off Food Week with a taste of the wild. Forager and food writer extraordinaire Langdon Cook returns to EvCC to read from his new book, The Mushroom Hunters. A fierce (and often funny) practitioner of immersion journalism, Cook will show slides and discuss the ins and outs of foaging in the Northwest. Q &A follows his talk.
For more info contact:
Kevin Craft
Written Arts Program Coordinator
kcraft@everettcc.edu
425-388-9395
About this book Library Journal writes: "Not simply about mushrooms, this book examines human behavior, economics, food, society, and nature. In the end, readers will have learned a great deal about U.S. economic and social structures—all while being entertained and enlightened by stories of gastronomy and mushrooms. Highly recommended." Publishers Weekly finds it "intrepid and inspired." The Wall Street Journal calls it a "rollicking narrative…delivering vivid and cinematic scenes on every page." Amazon.com picked it as one of their Top 10 Best Books of September.
Cook was recently featured on KING 5's Evening Magazine and NPR's The Diane Rehm Show. We're lucky to host him again at EvCC!