Poetry & Science: A Symposium
Thursday, May 10, 2012, 1:00 pm  - 4:30pm
ORCA/Port of Everett Waterfront Center
Blue Heron Room
1205 Craftsman Way, Everett, WA
As languages approaching the mysteries of existence and advancing the limits of human understanding, poetry and science have more in common than you may think. Poetry Northwest's annual spring symposium explores the intersection of poetry and science, through panels, talks, exhibits and readings, featuring prizewinning poets and scintillating scientists—or both in the same skin. Presenters include Katherine Larson, Amy Greacen, Richard Kenney, Mott Greene, and Fayla Schwartz. Free and open to the public. Come for the whole of it, or for any part.
Schedule:
1 pm: WELCOME: Kevin Craft, Editor Poetry Northwest
1 pm – 3:30 pm: Science Fair with the students of ORCA
1 pm – 2:00 pm: READING/PRESENTATION: A Northwest Botany of Desire
Amy Greacen and Fayla Schwartz
2:15 – 3:15 pm: PANEL: Model Realities: Science in Poetry & Poetry in Science
 Kevin Craft, Amy Greacen, Mott Greene, Richard Kenney, Katherine Larson
3:30 – 4:30: READING [Sci-Po]: Katherine Larson and Richard Kenney
4:30 – 5:30: NO HOST RECEPTION at Scuttlebutts
For more information visit www.poetrynw.org
Or contact Kevin Craft: 425.388.9395 / kcraft@everettcc.edu
Bios of Participants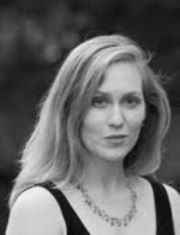 AMY GREACEN has published widely in such places as New England Review, Southwest Review, The New Criterion, The Best American Poetry 2010 and 2012, and elsewhere. She has received a Morton Marr Prize and a Dorothy Sargeant Rosenberg Award, and is the first recipient of Poetry Northwest's Carolyn Kizer Prize. She will be writer-in-Residence at the James Merrill House in Stonington, CT in fall 2012.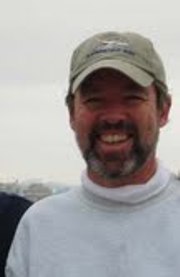 MOTT GREENE is the John Magee Professor of Science & Values in the University of Puget Sound and Affiliate Professor of Earth and Space Sciences in the University of Washington. He is the author of three books: Geology in the Nineteenth Century; Natural Knowledge in Preclassical Antiquity; and a biography of the German geoscientist Alfred Wegener (1880-1930), Alfred Wegener: Life and Scientific Work. The latter is forthcoming in Spring 2012, the centennial of Wegener's first publications on continental drift. Prof. Greene is currently working on a study of the scientific thought of the French anthropologist Claude Lévi-Strauss (1908-2009).
RICHARD KENNEY teaches poetry and verse writing in the Undergraduate and MFA Programs at the University of Washington. For a number of years he has led the U.W. Creative writing summer seminar in Rome. His work is informed by science. He's interested in Celtic and classical literatures. He thinks about human evolution and language origins, the cognitive basis of poetic forms, magical reasoning, and the Darwinian lives of subliterary species such as jokes, riddles, proverbs, charms, spells, nursery rhymes and weather-saws. Among his favorite poets are Shakespeare, Keats, Hopkins, Yeats, Auden, Frost, Larkin, Merrill. Absent the Mediterranean, he lives with his family in Port Townsend, WA.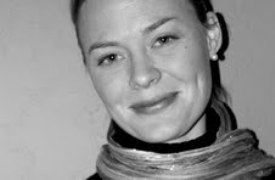 KATHERINE LARSON is the author of Radial Symmetry (2011), selected by Louise Glück as winner of the Yale Series of Younger Poets Prize and published by Yale University Press. She holds degrees from the University of Arizona and the University of Virginia. In addition to writing, she has spent the last decade working as a molecular biologist and field ecologist. In her introduction to Radial Symmetry, Louise Glück writes, "Larson's repose is also a quivering suspension, in which multiple perceptions, multiple elements, are held in extended and mysterious relation. Nicole Rudick of the paris Review noted: "The natural world has never felt more physical, more alive with tiny movements and infinite textures." She is the recipient of a Kate Tufts Discovery Award, a Ruth Lilly Fellowship, and the Union League Civic and Arts Foundation Poetry Prize. She lives in Arizona with her husband and daughter.
FAYLA SCHWARTZ is a biology and botany instructor at Everett Community College. She received her PhD in Botany from the University of Washington in 1994. She enjoys plants of all kinds, hiking, gardening, playing the mandolin and reading prose and poetry.