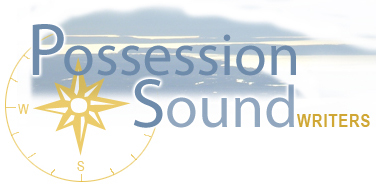 Possession Sound Writers brings the best in contemporary literature to Everett Community College. Poets and writers of regional and national stature are invited to read from current work, and speak about the pleasures and problems they face in pursuit of artistic excellence. Readings occur throughout the year, and are open to members of the campus community and general public alike. In addition to regular readings, the college hosts the Possession Sound Writers Conference every other year. Through Possession Sound Writers, Everett Community College takes a lead role in promoting the value of and creating new audiences for the literary arts.
Mailing List Sign Up
Please send us your contact information to receive details on our latest events!
Check out the current Reading Series.
For more information, please contact Kevin Craft at 425-388-9395 or kcraft@everettcc.edu 
Possession Sound Writers depends on the generosity of our sponsors. Grateful acknowledgment is made to these major donors:
Henry M. Jackson Foundation