EvCC hires new soccer and cross country coaches 
Press Release
Release Date: Aug. 10, 2017
Contact: Garet Studer, EvCC Director of Athletics, 425-388-9328; gstuder@everettcc.edu
EvCC hires new soccer, cross country coaches 
Photos: Everett Community College cross country coach Tansey Lystad and women's soccer coach Rafael dos Anjos Marins.
EVERETT, Wash. – Everett Community College has hired two new head coaches – women's soccer coach Rafael dos Anjos Marins and cross country coach Tansey Lystad.
Women's Soccer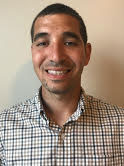 Marins takes over a program that has made the Northwest Athletic Conference playoffs for the past six straight seasons, winning the north region title in three of those years and capturing the NWAC Championship in 2014.  
He brings multiple years of experience coaching locally at the club level for players U-15 and U-19. Prior to moving to the Pacific Northwest, Anjos Marins played soccer semi-professionally for FC Wichita and the indoor Wichita B-52s while he was also an assistant coach at his alma mater, Tabor College in Kansas.  
Marins was recruited to Tabor College from Rio de Janeiro, where he competed all four seasons and led his team to the conference finals in both his junior and senior seasons. He graduated with his bachelor's degree in business administration.  
"Rafael has an obvious wealth of soccer knowledge and an immense passion for the game," EvCC Athletics Director Garet Studer said. "This, combined with his dedication to the academic and athletic successes of our student athletes, makes for a terrific fit for our program."
Men's and Women's Cross Country and Track and Field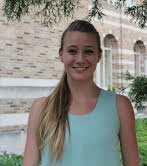 Lystad will lead men's and women's cross country and track and field, which has a history of success in the NWAC in the past decade. 
"It's a privilege to be given the chance to lead the EvCC men's and women's cross country and track and field programs," Lystad said. "I hope to continue the tradition of academic and athletic excellence set in place by the coaches and athletes of the last 10 years."    
Lystad is a former assistant track and cross country coach at Bothell High School and is a lead lead coach for the Cascade Run Club, emphasizing on 5k to marathon training. Prior to her coaching experience, she was a two-time NCAA Division I All American, and four-time NCAA Division I national qualifier. She was the West Coast conference champion in women's cross country and also holds six University of Portland school records (6k cross country, indoor and outdoor 5k, 2k and 3k steeplechase and indoor distance medly relay).   
"We are very excited to have Tansey here and know that she will be a tremendous mentor and role model for our student athletes," Studer said. "Her organization and attention to detail along with her training philosophy will grow EvCC cross country and track and field into one of the top academic and athletic performing programs in the NWAC."
The Trojan cross country programs have had a history of success in the NWAC within the last decade. The men's teams have placed second four times and won the NWAC championship twice, once in 2011 and most recently in 2013. Individually, 12 Trojans finished in the top 10 with one overall champion in 2011, Bereket Piatt.  
The women have had an equally impressive run, placing second four times, most recently last season, and three NWAC championships in 2009, 2011 and 2012. Individually, 17 Trojans have placed in the top 10 and Shawna Schooley was a back-to-back NWAC champion in 2009 and 2010. 
Track and field has also shown some success, with five men's event NWAC champions and 12 women's event NWAC champions. 
"For the track and field program, our focus in the coming years will be an emphasis on building from a more distance-heavy team to a full-fledged NWAC-contending team for both men and women," Lystad said. "In addition to hiring a highly competitive and knowledgeable coaching staff to provide the best support team possible for the athletes, we will emphasize recruiting athletes who have the passion and drive to excel academically and athletically at EvCC and beyond."
Trojan Nation
EvCC has 11 athletic teams including basketball, soccer, cross country, track and field, softball, volleyball and baseball. The college's mascot is the Trojan. For more information about EvCC's athletic programs, visit EverettCC.edu/Athletics.