The Corporate & Continuing Education Center (CCEC) is located in a serene wooded setting at 2333 Seaway Blvd in Everett - near Narbeck Wetland Sanctuary and just around the corner from Boeing. Get directions to CCEC here. We also offer courses in Bothell through a partnership with Cascadia College.
The Corporate & Continuing Education Center serves Snohomish County and beyond with:
Career training, professional development, personal enrichment, and small business acceleration classes.
Classes that begin every week and are offered during the day, evening, and weekend to suit your schedule.
Contract training programs for corporations, businesses, non-profits, and public agencies that can be customized and delivered at your location.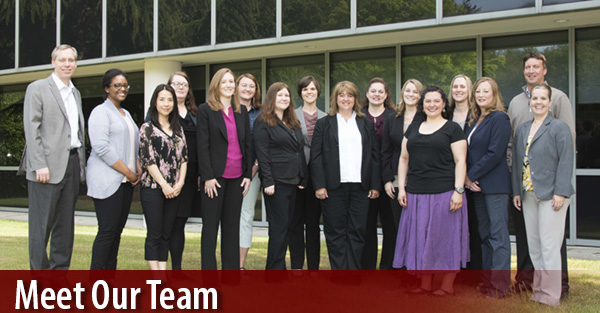 Pictured (L-R): John Bonner, Carissa Walker, Akari Kline, Michele Colyn, Christine Jacobsen, Maya Glancy, Lisa Jones, Heather Hill, Laurie Eggleston, Lori Ginney, Katherine Gillespie, Angelica Scroggins, Lisa Jameson, Karen Landry, Ray Kubista, and Kristen McConaha. Meet the Corporate Training Team.
Our Mission
We develop and deliver training programs that enrich lives and promote individual, corporate, and community prosperity.
Customized Corporate Training Solutions
Professional Development & Certification
Small Business Acceleration
Personal Enrichment
College in the High School
Our Values
We commit to ...
Act with integrity in all things
Work together to deliver excellence
Respect, encourage and empower others
Overcome problems with creative solutions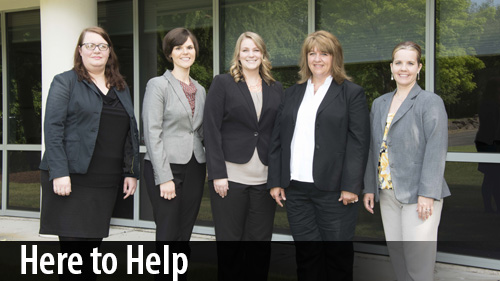 Questions? Our friendly Operations Team is here to help! 
Email: learn@everettcc.edu
Phone: 425.267.0150