Annual Teaching & Learning Retreat
Mission Statement
The annual retreat provides opportunities to share big ideas and best practices by creating meaningful interactions among the campus community.
16th Annual Teaching and Learning Retreat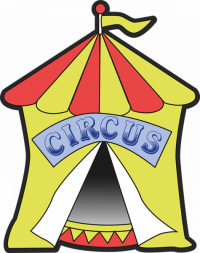 Rosario Beach Marine Laboratory 

February 16-17, 2018
This year's event will focus on moving from surviving to thriving in the three ring circus that we like to call work. 
ALL employees are invited and there is no cost to attend.  The retreat is held at the Rosario Beach Marine Laboratory near Deception Pass and starts at 5:00 p.m. on Friday, concluding at 4:00 p.m. on Saturday. 

Teaching and Learning Retreat Team
Derek Jorgenson (2018 Ringmaster), Hannah Lovett, John Melson, Peg Balachowski, Shelly Scanlan and Jeanne Leader
For those of you who have not attended in the past, here is a quick overview:
There is no cost to attend - lodging and meals are provided! The Retreat is funded by the EvCC Teaching and Learning budget.
The purpose of the retreat is to "share big ideas and best practices by creating meaningful interactions among the campus community."
There will be a variety of sessions and activities so that we all walk away renewed, refreshed and excited about the work that we do together.
All EvCC employees are invited to participate in the retreat.
You do not have to attend the entire retreat. The Friday evening session (starting with dinner) is an opportunity to get to know each other and to focus on a specific topic. Saturday will be packed with sessions and activities from 9:00 until 4:00 p.m.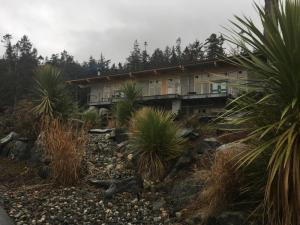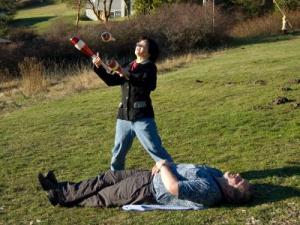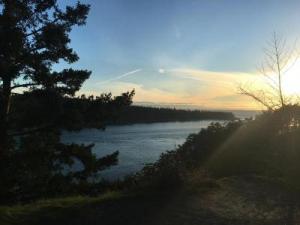 Past Retreat information
Back to the Beach!
February 17-18, 2017
Learning is Alive! Transforming Teaching & Learning
February 12-13, 2016
What are you AFRAID of? Risk. Failure. Success.
February 13-14, 2015
50 Shades of Red: From Hot Topics to Cool Ideas
February 14-15, 2014
Illuminate: From One to Many
February 15-17, 2013
The Power of Ones: One Idea Can Change how we think, what we learn and who we are
February 17-19, 2012
Intercultural Communication
2011
Sustainabliity 
2010
A Whole New Retreat (based on A Whole New Mind by Daniel Pink)
2009
The Everett Tapestry: Changing the design of our college through homegrown innovation
2008
Campus Conversations: Creative Innovative Learning Experiences
January 12-14, 2007
Minding Our Business: Working together to Enhance Student Learning 
January 13-15, 2006
Learning Communities
January 14-16, 2005
Defining Our Guiding Principles as Educators
January 16-18, 2004
Curriculum Planning Retreat for the Development of Learning Community Courses
January 17-19, 2003
Connect with us!