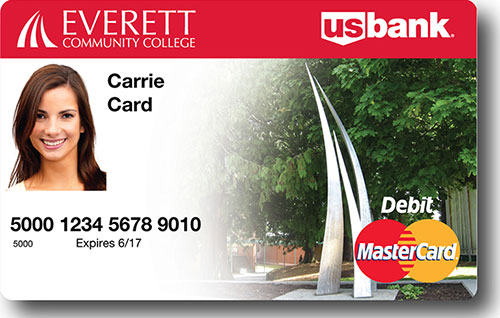 EvCC has a smarter student ID card that combines multiple uses into just one card.
Where to Get Your Card
The Paperclip, Parks Student Union, Room 203.
Paperclip Hours
Fall, Winter & Spring Quarter:
Monday - Thursday 8am-7pm
Friday 8am-4:30pm
Hours subject to change due to campus events and activities. Hours between quarters will vary. Please call 425-388-9258 if you have questions about a specific date or time.
You must pick up your card in person (including students taking classes online, at Aviation Maintenance and Cosmetology). For students taking classes at EvCC's East County campus, call 425-259-8732.