Student Spotlight - Jaime Osuna Cardenas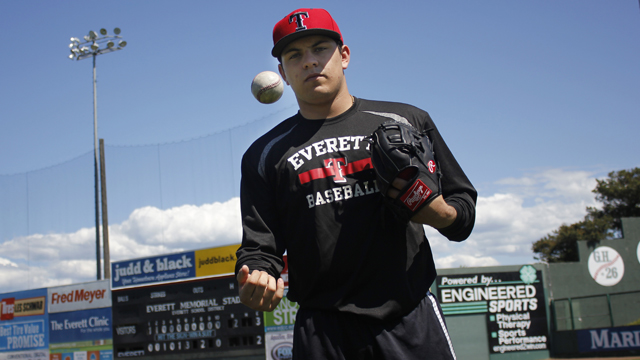 Lea la historia de Jaime en español.
Tell me a little bit about yourself.
My name is Jaime Alonso Osuna Cardenas. I was born in Culiacan, Sinaloa, Mexico, and I am currently 20 years old. Today, I am completing my sophomore year of college and will soon get my associates degree in business. In addition to school, I play baseball for the school's team, Everett CC Trojans. I decided to get out of my comfort zone and study for my bachelor's in the United States in order to improve my English skills and work towards opening opportunities in my future.
Why did you choose EvCC? 
I chose Everett Community College not just for the academic business options and diversity it offers, but also their athletics opportunities and atmosphere, as well as their beautiful campus.
What are you studying at EvCC?
I am completing a general transfer degree, which is an associate in business.
 
What have been the biggest challenges you've faced as an international student?
Adaptation to a new culture was definitely a very significant challenge, the food difference and traditions. It has been very enriching to get to know another culture closely and learn from it.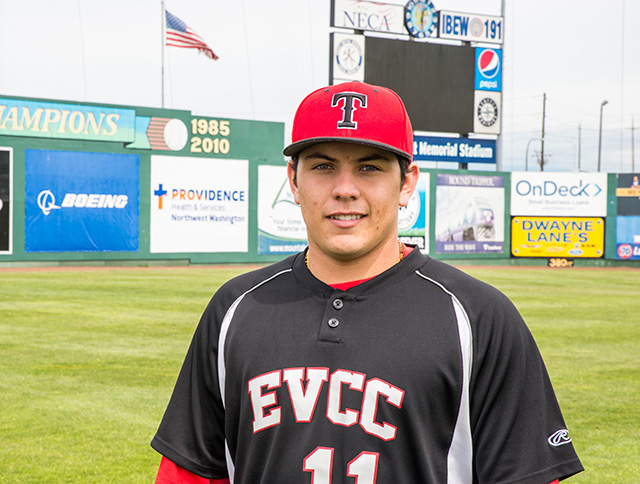 How have you overcome these challenges? Who has helped you?
Having a humble attitude and being open minded have definitely been key to adapt and learn. My teammates have been a huge help as well since they have become like a family to me. 
Tell me about your experience on the EvCC Trojans baseball team. 
As I mentioned before, the baseball team has become like a family to me because they have helped me adapt to their culture, and I spent most of my time on activities with them related to our sport. Also, they provide a competitive environment  where I can develop as a person and as an athlete and help me practice my second language.
What do you plan to do next?
After getting my associates degree, I plan to transfer to a four-year university and continue with my bachelor's degree as well as keep playing baseball. 
Who has helped you succeed at EvCC?
My teammates and coaches. 
Describe the best experience you had at EvCC?
Being able to travel all around the state of Washington playing baseball with my teammates.
 
What advice do you have for new students, particularly those coming from other countries?
I recommend them to leave aside their comfort zone and take advantage of these opportunities to learn another language, get to know other cultures and grow individually as a person. The change definitely involves challenges that from personal experience I can assure are worth overcoming.